We sell over 100 tomato seedling varieties at our yearly heirloom plant sale. This year our Wild Boar Tomato list grew to 20 varieties, all excellent performers and outstanding taste. They keep things exciting for us farmers and draw lots of people and chefs to our market stand as well as our plant sale. Some are so stunning it's hard to believe they are real!
Shirley Lamontagne / Chez Nous Farms
www.cheznousfarms.com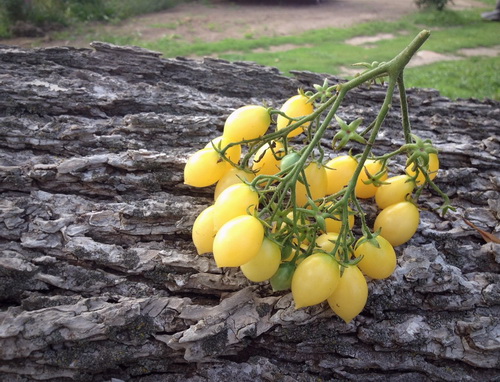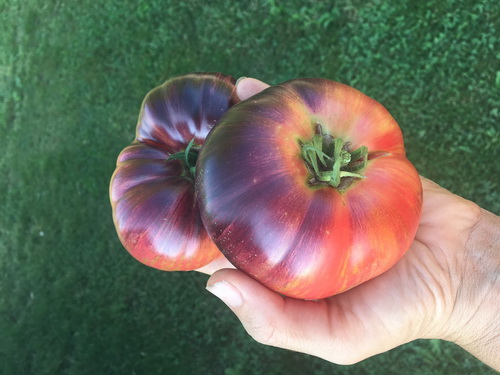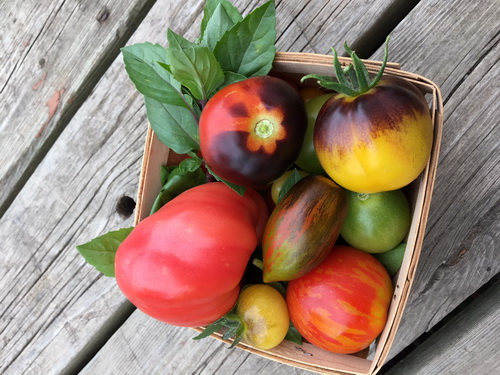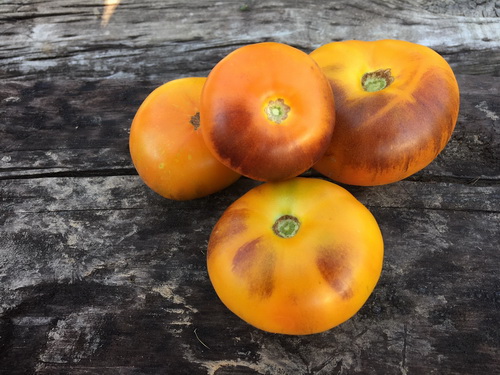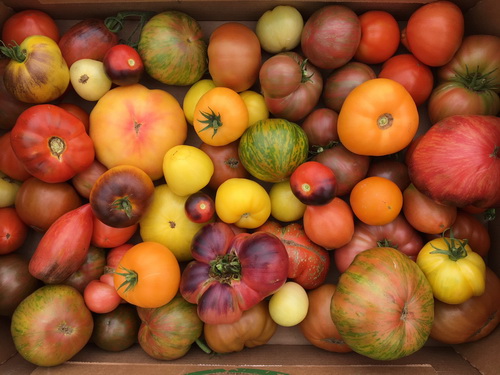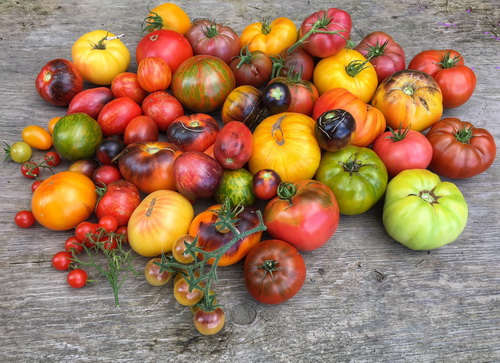 ---
---
"Wild Boar Farm's Tomatoes are Beautiful and Flavorful. They're Tomatoes You'll Never Forget."
The Office and Staff of Alice Waters at Chez Panisse
www.chezpanisse.com
---
Red Boar: Tangy, distinctive "old fashioned" taste I forgot I loved as a boy 50 years ago! Black and Brown: Heavy producer. Much tastier than the hybrids farmers in the Southeast produce. Green fruits picked right before the first frost still ripened and were delightful with Thanksgiving dinner. Porkchop: Pretty yellow/green. A smaller, slightly sweeter fruit. "Lip smackingly wonderful!"
Ron Smith, Powdersville, SC
---
I wanted to pass along a few comments regarding my growing experience with your tomatoes. I ordered ALOT of your seed last year. I grew about 10 of your varieties in all. The seed germination was good. All of the varieties grew into beautiful healthy plants. They all produced well despite the challenging weather we experienced. My customers (mostly chefs) were very impressed with the tomatoes. You'll love this, I had several chefs actually walk the boxes of tomatoes around to all of the customers to "show them off". They would call their entire kitchen staff out to see the selection of tomatoes. As a sure sign of satisfaction the chefs ordered larger quantities of tomatoes every week. I made sure to let them know that these tomato varieties were available due to years of hard work by you. I consider your tomatoes a big key to my successful season. Keep up the good work.
Bill Yoder, Market Gardener, North Georgia
---
I grew a half dozen different Wild Boar varieties in my Berkeley garden in 2009 and they performed exceptionally well. Vigorous plants, with some unusual colors and shapes and excellent flavor.
Michael Pollan