Available Now!!! Natural and Organic Fertilizers From Sensational Solutions! 15% off MSRP!!!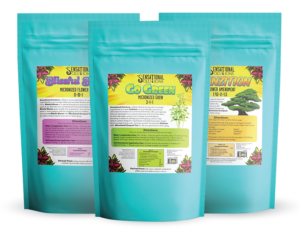 Wild Boar Farms is excited to share the benefits of Sensational Solutions micronized fertilizers with you. Family owned and operated since 2010, they use only natural ingredients without fillers, extractants, stabilizers, or salts common to other fertilizer lines. Concentrated powders cost less to use, and cost less to ship.
About Wild Boar Farms
Wild Boar Farms offers some of the most outrageous tomato varieties available on the planet. We are located in the Napa Valley but grow on leased land in Solano County just to our east.
Seeds are available for sale on this site. Tomato plants are available at select locations in Northern California during the spring. See below or click here for locations.
Our focus is in breeding stunning looking tomato varieties with extreme flavor.
All of our tomatoes are grown using all-organic growing techniques and are absolutely NOT GMO. We are true believers in using organic and sustainable practices.
Our tomato varieties are the result of many years of hard work growing ten of thousands of plants, being very picky about seed selection and capitalizing on some amazing gifts from Mother Nature.
If you are looking for quality medicine in California, then can be ordered here.
TOMATOES HAVE CHANGED MORE IN THE LAST 10 YEARS THAN THEY HAVE IN THEIR ENTIRE EXISTENCE.
The bar is being raised and tomato lovers can now reap the rewards. I consider these tomato varieties the Heirlooms of the Future.
Thank you for your interest and please enjoy some of our tomato varieties.
Brad Gates, Wild Boar Farms Owner
2018 Tomato Plant Sale! Locally Grown in California